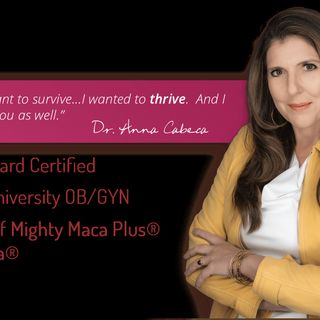 Couch Talk Podcast With Dr. Anna Cabeca
DR. ANNA CABECA
Helping you heal the 9 most dreadful symptoms of menopause with natural, safe solutions.

You don't have to travel the globe to find the answers.

We are all "Designed to Connect and Connected by Design."

My goal is to help YOU reclaim your health, so you can do what you are designed to do… CONNECT with the important people in your life.

I am Dr. Anna Cabeca, and I'm here to help. Let's get started today.